Meet Dexter W. Mattox, MD, DMD
Oral Surgeon in St. Simons Island & St. Marys
Dr. Dexter Mattox is a dual degreed oral and maxillofacial surgeon. Following in the footsteps of his mentor, Dr. Jeff Capes, Dr. Mattox attended UGA for college and the Dental College of Georgia in Augusta for dental school. He also followed Dr. Capes' path by completing his oral and maxillofacial surgery residency program and his M.D. degree at Case Western.
Dr. Mattox has strong local roots, as he grew up on St. Simons. He first shadowed Dr. Capes in his practice over ten years ago, and he has kept in close touch with Dr. Capes and the community throughout his educational journey.
Here is a little more about Dr. Mattox in his own words:
I am married to my high school sweetheart, Riley, who is also a St. Simons Island native. Riley has been my anchor through many years of schooling, and my success is owed to her tireless support. We have two beautiful daughters, Delaney and Helen, who keep us busy everyday!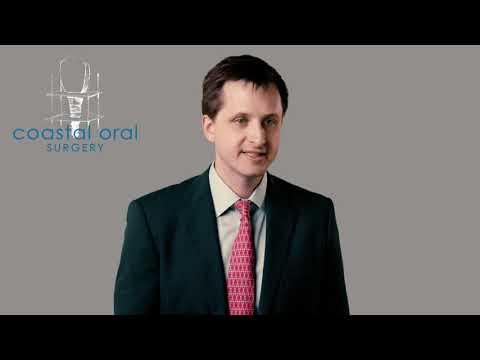 I am truly honored to come back home and join my mentor's practice. I'm excited to start the next chapter.
My goal is to provide patient-oriented, compassionate care to our community. Dr. Capes and I share a commitment to taking care of people. It's not just about procedures such as removing teeth or placing implants. Oral surgery is first and foremost about taking care of people, listening to their concerns, providing a truly professional service, and improving the quality of people's lives.
I find oral surgery to be an exciting and diverse specialty. We use various sedation modalities to keep patients comfortable during procedures. While we have the capability to treat patients in a hospital setting when necessary, many oral surgery procedures are completed in the office for the convenience of the patient.
In addition to working in our St. Simons Island office, I also treat patients in the St. Marys office. This office is also modern and fully equipped for oral and maxillofacial surgery procedures. It helps make our services more accessible to patients who live in southeast Georgia and northeast Florida.
I am very grateful for the warm welcome I have received from the dental community and patients. I pledge to earn the trust of my patients at every visit and continue the tradition of excellence that Dr. Capes has established.